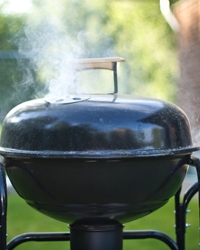 Powdura® High Heat Powder Coating
Powdura High Heat Powder Coatings are a thermosetting silixane powder coating designed to withstand exposure to prolonged elevated temperatures. These products produce a low gloss fine textured finish suitable for use on barbeque grills, stoves, furnaces, and other items that may be exposed to prolonged elevated temperature.
Product Features and Benefits
Custom formulated to withstand a broad range of temperatures to 1000°F.
Can be used over a variety of metallic substrates.
Resources
Contact your local Sherwin-Williams representative for more information.

Phone: 1-800-524-5979 | Online: Web Form